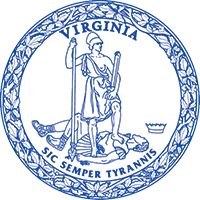 Assistant Supervisor
Senate Page Leadership Program
Description: The Senate of Virginia is seeking a reliable and detail-oriented individual to fill an assistant supervisor position in the Senate Page Leadership Program, a session-long educational opportunity facilitated by the Senate Clerk's Office for 13 and 14-year-old students from across the Commonwealth.
The assistant supervisor will be an integral member of a four-person team to manage a flow of daily assignments given to the page class by the lead page supervisor, Senators, agency offices and other personnel. Managed by the lead page supervisor and program director, the assistant supervisor will primarily oversee one-third of the overall page class to include morning check in, assignment distribution, accountability of student whereabouts and completion of other duties as assigned. Assistance with professional development workshops for the page class will be required.
The preferred candidate must be team oriented, an exceptional communicator and constant professional in a fast-paced environment. Applicants must pass a background check. This is a paid, non-benefited position beginning January 6 and ending February 22.
Key Responsibilities
Ensure standards of decorum and attire are upheld at all times
Distribute and ensure completion of assignments in a fast-paced work environment
Verify the location of assigned pages throughout the work day
Interact with various levels of state employees through exceptional standards of service
Attributes of Successful Assistant Supervisors
Deadline driven and detail focused
Reliable
Organized
Exceptional with time management
Able to stand for several hours consistently
Experience working with middle school-age students
Hours
Monday – Thursday, 7:45 a.m. – 5:00 p.m.
Friday, 7:45 a.m. – 1:00 p.m.
One Sunday required for class orientation
Salary
$16.48 per hour
Education Requirements Minimum:
Bachelor's degree (Preferably in education, government, history, or political science)
To Apply
Submit a completed state employment application and resume via e-mail to pageinfo@senate.virginia.gov. Attn: Mr. Bladen Finch.
No agencies, please. EOE.
E-Verify and I-9
---

Virginia uses E-Verify to check employee eligibility to work in the United States. You will be required to complete an I-9 form and provide documentation of your identity for employment purposes. To check your current eligibility visit Self Check.
The Commonwealth of Virginia is an Equal Opportunity Employer
---
It is the policy of the Commonwealth of Virginia to prohibit discrimination on the basis of race, sex, color, national origin, religion, sexual orientation, gender identity, age, veteran status, political affiliation, genetics, or disability in the recruitment, selection, and hiring of its workforce.