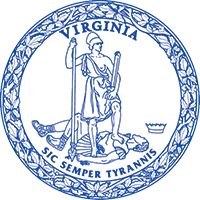 Committee Operations Internships
-The Senate of Virginia is seeking a reliable and detail-oriented individual to fill a paid internship position in the Committee Operations area of the Senate Clerk's Office. This person will provide administrative support for Senate standing committees and subcommittees and information for the public using the Legislative Information System.
Applicants should have the ability to multi-task and work effectively with committee members, staff and the public. The successful candidate must have knowledge of current technology, the ability to lift 30 pounds and exceptional communication skills. Applicants must pass a background check.
This is a paid, non-benefited position. Please submit a resume with a completed state application to: Intern, Senate Committee Operations, P.O. Box 396, Richmond, VA 23218, email hlehman@senate.virginia.gov by November 2. No agencies please. EOE
Completion of a four year undergraduate degree is required. The internship runs from January 7 to February 18, 2019.
E-Verify and I-9
---

Virginia uses E-Verify to check employee eligibility to work in the United States. You will be required to complete an I-9 form and provide documentation of your identity for employment purposes. To check your current eligibility visit Self Check.
The Commonwealth of Virginia is an Equal Opportunity Employer
---
It is the policy of the Commonwealth of Virginia to prohibit discrimination on the basis of race, sex, color, national origin, religion, sexual orientation, gender identity, age, veteran status, political affiliation, genetics, or disability in the recruitment, selection, and hiring of its workforce.